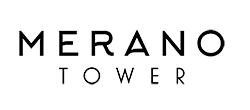 Merano Tower by Damac Sale
Business Bay | Starting Price : 0
Overview
Merano Tower in Business Bay by DAMAC Studio1, 2, and 3 Bedrooms in Merano Tower. Merano Tower is a worldview of metropolitan engineering and plan. The 29-story private pinnacle is situated in Business Bay directly in the focal point of Dubai. Each edge of the house is wanted flawlessly with extravagance nitty-gritty unparalleled; as you'll get to appreciate staggering perspectives on the encompassing neighborhood from each condo. All of Merano Tower's lofts include great completions and premium fittings with the engineer promising that each and every side of your house is wanted flawlessly.
29 Story (Ground, Podium, 4 Basement, 27 Residential Floors) 576 Residential Apartments in Studio, 1BR, 2BR, and 3BR) 8 Elevators for your benefit.
Features & Amenities
Business Bay is a metropolitan idea and upscale blended-use local area fitting energetic living. Business, private, neighborliness, amusement, and relaxation offices hobnob with green spaces, water elements, lakes, and wellsprings. Business Bay sits contiguous to the Burj region, and its well-known street, notable shopping center, moving wellsprings, and top-of-the-line conveniences are nearby the world's tallest pinnacle.
Master Plan
Business Bay is a focal business locale that has a private and expert area close to the glimmering waters of the Dubai Canal. The advancements are north of 80 million sq. ft., Business Bay is an ideal spot in Dubai city, featuring various sorts of properties. The majority of the private properties in the space are lofts and the Business Bay structures are essential for Dubai's horizon. There are a couple of structure manors in the Executive Towers compound separated from the Sky Villas and the Marsai drifting estates along the Dubai Canal.
Location
Taking everything into account, the area at Business Bay clears a path for you to get to the important milestones in a fast time. With the improvement of getting an essential position, the inhabitants and financial backers will track down a lifestyle choice and experience a selective way of life. Lying contiguous significant street organizations, you won't ever have any issues, while attempting to move around or access the central issues of interest.