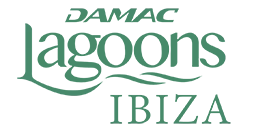 Ibiza Townhouses at Damac Lagoons Sale
Damac Lagoon - Dubai
Overview
Ibiza at Damac Lagoons, a new residential development by Damac Properties in Dubai, offers a selection of townhouses with 4 and 5 bedrooms. These recently unveiled residences are adorned with first-rate water features that make every minute worth cherishing in order to draw your attention to this possibility.
Once you get here, your life will take on a new elegance and be transformed by the innovative concepts this location has to offer. The high-end universe of Damac Lagoons offers you limitless opportunities and an abundance of joy to keep you happy at all times.
Join the unexpected life that goes over comfort and relaxation and elevates the standard of living. For the ultimate celebration of living, the environment pushes you to demand a little bit more and step outside of your comfort zone.
Features & Amenities
Lagoons Ibiza is a unique development that provides individuals with a variety of leisure lifestyle choices and all necessary amenities right outside their door. The development is home to an exclusive water-themed adventure that is unmatched elsewhere.
The appealing amenities of Damac Lagoons are well-known for inspiring visions of a relaxed lifestyle where the remainder of your days are spent in luxury and enjoyment with loved ones. Discover the diverse activities that surround you, from inland white beach regions to beautiful blue lagoons.
Master Plan
Ibiza at Damac Lagoons is a master-planned community that offers a novel way of living for everyone to share with friends and family. It is remarkable and breathtaking because of the advantages it offers users first and foremost and because of the exquisitely constructed apartments that are prepared to assist you in every way.
Everyone will experience a level of love and relaxation they have never known thanks to the natural resources the area has to offer. Take advantage of the chance to rebuild your life once more and make some choices that will alter the story. Experience the way of life and achieve your wildest ambitions in this brand-new neighborhood that offers its residents a life filled with pleasure.
Location
Ibiza by Damac Properties offers people with a top location to select from in Damac Lagoons, Dubai, and the building is close to a golfing neighborhood. Due to the development's proximity to the well-known Hessa Street, easy connectivity is provided.
Investigate the lifestyle that is offered so that you can achieve more in life while living close to the numerous facilities that are necessary for a lifestyle, such as retail stores, supermarkets, restaurants, and many more.