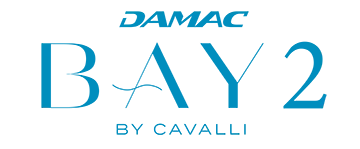 Damac Bay 2 by Cavalli at Dubai Harbour - Damac Properties Sale
Dubai Harbour
Overview
The luxury Damac Bay Phase 2 at Dubai Harbour provides 1, 2, and 3-bedroom apartments as well as 3- to 5-bedroom super-luxury Cavalli duplexes with private pools and first-rate amenities. An expansive stretch of luxury that is centered around a towering 49-story structure that exudes harmony and elation and is surrounded by luxurious amenities including an infinity pool and floating leisure pods.
It was expertly designed by Cavalli, with modern elements and a compelling environment that entices guests with its views. Discover a world of effortless art and services with a natural feel on its 43rd floor, where you can be inspired. Furthermore, these roomy living quarters are the pinnacle of contemporary luxury, cleverly and strategically positioned in the middle of nature. The norms of ultra-high class and the ideal environment are met by a definite and pleasing combination of contemporary luxury and natural ornamentation.
Features & Amenities
Damac Bay Phase 2 offers a tonne of amenities and entertaining features. merely raising the greatest pleasures in life to a greater degree of comfort and elegance. Every amenity you might possibly need is built into the high-rise façade to make your lifestyle more convenient. You can enjoy the leisure lifestyle of your dreams while taking in the breathtaking views in the waterfront regions and along the beach promenades.
Master Plan
Cavalli and Damac Properties' Damac Bay Phase 2 is referred to as an exclusive development and master plan at Dubai Harbour. This amazing development is ideal in every way, from the richness of natural resources to the leisure areas, the availability of utilities and services, the private swimming pools and picnic areas, the retail and entertainment establishments, and the recreational and enjoyable locations to spend quality time.
Make new friends and elevate your sense of luxury in the bliss of life. You will learn about the affluent way of life there as you explore the lovely surroundings of lush flora. Enter the realm of this intelligent invention, which is displayed in its custom furnishings and designs.
Location
In Dubai Harbour, Damac Bay Phase 2 by Cavalli offers maximum comfort and convenience. The region is renowned for its creational intelligence and connection. You may quickly go to prominent locations and renowned towns because it connects to the most well-known sights and destinations via several routes and roads.
Everything you need, including all kinds of facilities, sports, services, retail stores, and entertainment and recreation places, is close to your home. Discover living that is delightful and enjoyable with its immaculate surroundings and leisure areas. The best possibility to get a property for investors and end users is due to the optimal way of living and high ROI.