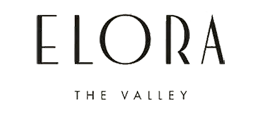 Emaar Elora at The Valley Dubai Sale
The Valley
Overview
Elora by Emaar is a wonderful development that offers opulent Residence in The Valley while being surrounded by nature. Every manor in this region provides convenience, great interior design, and the comforts of an exclusive hangout. A full-width pool, a lovely interior design, and all the necessities for a serene and contemporary way of life are included in the contemporary homes at The Valley.
It is made up of majestic and grand units that combine the ease of communal living with the chance to live a life of luxury. The builder has concentrated on offering the ideal setting and comfort with all of its essential components to living in lavish luxury. It is a fantastic choice that offers to live in luxury and gain familiarity with amenities that are truly world-class.
These projects offer a premium location in a location that is considered next to the choice of a global citizen and are designed to fulfill the growing demand for its dwellings with their distinctive personality and charm. The project makes sure to offer a neighborhood that values community and aspires to fulfill the growing ambitions of those seeking retreats in its serene setting.
Features & Amenities
The amenities in Elora by Emaar are appealing. Emaar residences provide a wealth of luxurious design features and top-notch amenities that promote an active lifestyle. All are only a few feet away, from parks and gardens to shops and restaurants.
Master Plan
Elora by Emaar Properties is a real master-planned community created to reimagine the high-class way of life. Being a family-friendly facility, it offers all daily conveniences, excellent shops, and lots of room for amusement and leisure activities.
It has its own lush green spaces that give you a chance to get close to nature while still giving you privacy and 24-hour security. Even though it provides the optimal climate for investing because of its greater long-term returns.
Location
Elora by Emaar Properties is located in The Valley of Dubai, next to Al-Ain Road, and offers convenient access to the surrounding neighborhood. The main location of the development is designed to provide you with the resources you need to, in a sense, remain connected to the other areas. Since you live in a larger community, you have access to amenities that will enable you enjoy the posh neighborhood and luxuriant green environment.