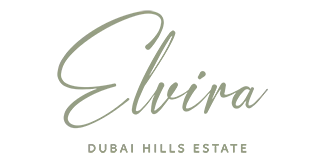 Elvira Emaar at Dubai Hills Estate Sale
Dubai Hills Estates - Dubai
Overview
Elvira at Dubai Hills Estate by Emaar Properties provides magnificently designed 1, 2, and 3-bedroom apartments as well as 3-bedroom townhouses and duplexes with spacious terraces. The twin tower has 16 residential floors surrounded by greenery and a calm ambiance that makes living more accessible, in addition to its leisure podium areas of interest. The high-end living environment offered by the luxurious community lifestyle is surrounded by the joy of luxury and the bliss of nature.
The well-known Emaar Properties, renowned for its magnificent style and unrivaled architecture, provide life beyond your wildest dreams. Grab life in this beautiful location, where carefully chosen facilities cater to individual preferences. You will be able to live a lifestyle that aligns with your preferences and needs in every aspect.
with incredible natural amenities for leisure, sports, and pleasure. The new construction is immediately outside your door and meets all of your expectations. Find out where to learn the most while having access to the beach, water sports, and lush, manicured green spaces brimming with activities.
Features & Amenities
Elvira is a brand-new housing complex that offers all the amenities needed by both residents and guests. You might make priceless memories at these luxurious design apartments, which are surrounded by a verdant park and gardens with loads of amenities for families and children to enjoy.
Become a member of this new world to have access to 54 km of jogging pathways, neighborhood bike lanes, and lush green park areas that will keep you active and in shape. There is also an 18-hole competition included. The goodness of nature is part of this new reality.
Master Plan
Elvira, a master-planned community by Emaar Properties, is located in Dubai Hills Estate and strives to offer a quality of life that is unrivaled in terms of accessibility and amenities. This is because it is located in an upscale neighborhood of the city. The property offers a peaceful environment and easy access to several well-known landmarks and business districts.
Due to the bright aura of natural peace, living here instills a sense of quiet and relaxation. Due to first-rate ease and exceptional comfort, users will daily experience a surprising lifestyle full of novel elements and cutting-edge features. Seize the opportunity to improve your lifestyle, both now and in the future.
Location
Emaar Elvira, which is situated in Dubai Hills Estate, provides people who want to lead remarkable lives with their loved ones with a fantastic lifestyle. In close proximity to upscale commercial, retail, and leisure areas. Take advantage of the fantastic lifestyle in the most prominent area of the city with fantastic perks and benefits.
This main area of the city provides access to numerous important hubs, landmarks, destinations, shops, malls, educational facilities, hospitals, etc. Major streets and highways provide easy access to the rest of the city and are close enough to meet necessities and inhabitants' needs.