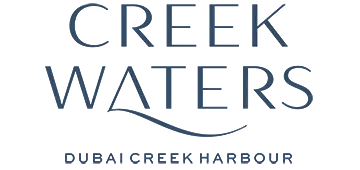 Emaar Creek Water 2 at Dubai Creek Harbour (DCH) Sale
Dubai Creek Harbour - Dubai
Overview
Emaar Creek Waters 2 at Dubai Creek Harbor (DCH) is an exciting new development in the heart of Dubai offering 1 to 4 bedroom apartments, 3 bedroom townhouses and a 5 bedroom duplex penthouse for an enjoyable and comfortable lifestyle. Emaar Properties have created a property comprising a variety of modern and attractive one and 3-bedroom apartments that meet the demands of contemporary living. Emaar Creek Waters enjoys a prime location on the famous Dubai Creek. The property is designed to offer stunning views of the bay and Dubai skyline, making it an ideal place to live.
Features & Amenities
Creek Waters 2 at DCH offers a variety of first-class amenities and outstanding residences. This offers numerous opportunities to spend your free time and have fun. During the day, there's plenty more for everyone to do, with an adult pool, children's pool, fun play areas, parks, and hikes. Ideal for people with diverse needs and interests, the facilities at Creek Waters 2 ensure a smooth and comfortable life. Everything you need is close to your home. Emaar Creek Waters 2 offers a relaxed and stress-free lifestyle.
Master Plan
Creek Waters 2 is Emaar Properties' design in the heart of Dubai Creek Harbour (DCH), offering a prominent position near several attractions and monuments such as the famous Creek Promenade, Creek Quay, and Dubai Creek Harbour. This well-designed resort offers a variety of services and amenities that you may need. Provides convenient access to a variety of services and amenities. Experience the charm of Creek Waters while indulging in an individual lifestyle.
Location
Creek Waters 2 is a premier community strategically located in the heart of Dubai Creek Harbor (DCH), surrounded by stunning natural panoramas, stunning architecture, and a vibrant tourism industry. Creek Waters 2 residents can enjoy breathtaking river views, the city skyline, and historic sites. Emaar Creek Waters 2 offers a unique living experience with access to various retail outlets, restaurants, and essential services.