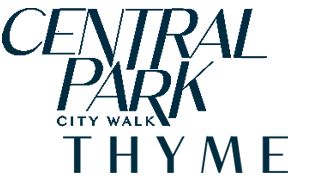 Meraas Thyme Central Park at City Walk - Dubai Sale
Central Park at City Walk - Dubai
Overview
The Thyme by Meraas Holdings apartment complex is a ten-story structure next to City Walk in Central Park. Residences in the complex range in size from 765 to 3,850 square feet and include 1-4 bedrooms. In all, there are 147 flats for rent and 1 shop. The complex's background will be a nicely manicured park.
Imagine waking up in the middle of the city, opening your curtains to see nothing but beautiful grass and the stunning Dubai skyline in the distance. Imagine enjoying a range of activities while strolling around your own private park. Consider using this opportunity while surrounded by some of the top restaurants, five-star hotels, huge retail malls, and first-rate leisure and entertainment facilities. You may put an end to your daydreaming since the City Walk in Central Park will invigorate you.
Features & Amenities
Thyme residents will have access to a variety of top-notch amenities, such as a swimming pool, gym, kids' pool, and a lovely park with lots of vegetation. According to the proposed building, homeowners would also have access to a park that is only accessible by automobiles and foot traffic. The other City Walk attractions include a dog park, a kids' creche, a basketball half-court, an events area, and gaming tables.
Master Plan
Meraas has built up itself as a well-known master developer by developing and continuously churning out residential complexes that strengthen Dubai's status as a sought-after international real estate investment location. Meraas has a long history of creating artistic locales and constructing famous structures, leading to superior living circumstances for its citizens.
Location
Meraas Central Park is located adjacent to City Walk, which runs between Jumeirah Street and Sheikh Zayed Road and links to many of Dubai's prominent tourist destinations. The Central Park at City Walk is ideally situated between Al Wasl transportation and Sheikh Zayed Road, close to significant Dubai tourist destinations, as well as linked to the city's existing motorways and transportation systems.