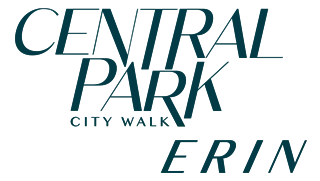 Erin Central Park at City Walk, Dubai - Meraas Sale
Central Park at City Walk - Dubai | Starting Price : AED 1.59 M
Overview
A brand-new Meraas development, Erin at City Walk offers luxuriously designed studio, 1, 2, 3, and 4-bedroom apartments as well as penthouses in Dubai's Central Park. Experience the true park lifestyle with a tonne of luxurious facilities in a natural setting. This opulent setting is surrounded by a beautiful, healthy environment and provides top-notch amenities in addition to a pool and recreational areas.
Located at Dubai's City Walk, a location that allows you access to the most well-known and recognizable neighborhood in the city. Discover the cutting-edge lifestyle spaces, where luxurious living areas are surrounded by all the conveniences and a natural setting that provides every comfort and convenience.
Created by a renowned design team and architect, whose talent is evident in this undertaking. This facade gives the neighborhood a posh, expensive image, but it also provides a special place where having fun is the main priority. This place is perfect for everyone because you can live, work, and play here.
Features & Amenities
At City Walk's Meraas Erin Central Park, there are numerous workplaces and government agencies for everyone. All age groups can benefit from the advantages and features. A state-of-the-art recreation center is available to keep you healthy and attractive. Participate in a magnificent green, spacious park that is nearby and has all you need. Experience the best hilarity, relaxation, entertainment, and growth inside these amazing facilities. The fantasy goal provides its clients with top-notch services and facilities.
Master Plan
A high-class development by Meraas, Erin at City Walk offers residences surrounded by greenery and has a master-plan concept that redefines lifestyle. In Dubai, where Central Park offers a tonne of luxurious amenities surrounded by beautiful recreational design settings, get a sense of the urban jungle.
Enjoy the times you get to spend with your friends, family, and other loved ones enjoying the dream. Your life will be substantially improved and brightened by the combination of several practical amenities, first-rate dining establishments, well-known educational institutions, and further retail establishments.
Location
Meraas Erin is a brand-new construction in Dubai's Central Park, City Walk neighborhood that gives homeowners quick access to popular landmarks. In the meantime, the development is close to the main road networks, providing easy access to the important point of interest. The project is close to Al Wasl Road and Sheikh Zayed Road and connects to a well-established road entrance, providing easy access.