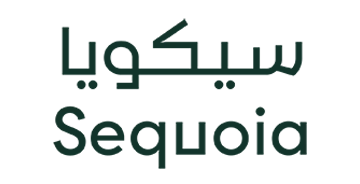 Arada Sequoia at Masaar, Sharjah - UAE Sale
Sequoia - Sharjah
Overview
Arada Sequoia is the latest development that offers you 2, 3, and 4-bedroom townhouses and 4, 5, and 6-bedroom villas in Masaar, Sharjah. These luxurious villas and townhomes are brimming with first-rate amenities, some of the best private amenities, and features made to make your home more comfortable.
To give you a calm and serene environment, it is strategically located in one of the most developed yet rural areas. a short distance from the city's prominent hotspots while still being near to the mainland and its busy streets. It puts the comfort of first-class right outside your door because it is so close to so many well-known international airports, malls, and shopping establishments.
Features & Amenities
Sequoia by Arada at Masaar, Sharjah gated communities provides a wonderful haven with a community of like-minded people. You have access to a lot of natural space, including locations for picnics, entertainment, sports, and meetings. Through its final project and services, Arada is attempting to rethink and transform the way of life of its citizens.
Master Plan
Sequoia is the master plan development by Arada in Masaar, Sharjah, which offers a luxurious lifestyle in its exclusive amenities and services surrounded by Townhouses and villas. These smart homes and feature-focused technologies were created under expert guidance which can be seen in their custom interiors and lavish decorations that blend modernity with natural adornment.
Having a vast expanse of greenery at your disposal once you move into this heavenly place of fulfillment and achievement. Nearly everything, including mosques, shops, and dining options, will be at your fingertips. Includes some of excellent conveniences and services. Come and immerse yourself in this natural landscape's magnificence. Enjoy some of the best and nicest amenities for business, recreation, entertainment, and leisure at your disposal.
Location
Sequoia by Arada is situated in Masaar, Sharjah, this is one of the most well-known areas, providing easy access to the best sights and hotspots. Tilal Mall, Sharjah Mosque, Sharjah Botanical Garden, International Airport, and others are a few of the well-known locations.
Together with being close to places for dining, shopping, and sports. Aljada, Nasma Residences, the Burj Khalifa, the Burj Al Arab, Downtown Dubai, Dubai Marina, and the Dubai International Airport are all nearby famous neighborhoods. Visit us to take sanctuary in this wonderful environment for a lifestyle.