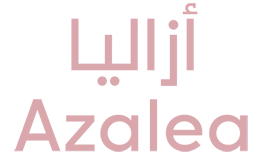 Masaar Azalea villas at Sharjah by Arada Sale
Masaar, Sharjah - Dubai
Overview
Azalea at Masaar is a new project by Arada Developer that offers 2 to 6-bedroom townhouses and villas in Sharjah. Each villa and townhouse is individually created inside the neighbourhood and is offered in a variety of distinct sizes and layouts in huge collections. Residents can pick one based on their preferences and family's needs.
Residents may interact with their friends and neighbours while enjoying the top-notch recreational facilities the neighbourhood has to offer, upholding the same high standards. Residents have the chance to make memories and share experiences with their friends and neighbours that will last a lifetime by developing real and trustworthy connections within the community.
It is hidden within a well-known area of the city and provides inhabitants with simple and easy access to all other areas of the city. The development is modelled after well-known neighbourhoods in Sharjah, and it offers the first large, roomy configuration in the area. Discover the vast, with a variety of amenities, woods that is behind you.
Features & Amenities
Azalea at Masaar offers some of the greatest amenities and facilities available, and residents have access to the community's open spaces. The magnificent life is full of a wide range of amenities that go above and beyond what is expected to provide you a remarkable degree of luxury. Entertain yourself to the fullest with everything that this upmarket property has to offer.
Master Plan
With the most tastefully made townhouses and villas, Azalea's master plan aims to make life a little bit different and the most pleasurable. By meeting all of their demands and introducing lifestyle innovation, consumers will experience a new way of living that is both imaginative and comfortable. Residents are able to retain a connected lifestyle because to the community's tranquil and laid-back culture.
the area where they may interact with the community's high-class and traditional residents. Additionally, due to the project's strategic orientation, the area offers relatively simple access to the city's primary destinations.
Location
Azalea villas and townhouses are situated in Masaar in Sharjah so that residents may easily access the well-known main locations. Masaar is a well-known neighbourhood in Sharjah's most popular area. It is the location of a wide range of retail, residential, and commercial establishments and provides great access for its residents to all of the city's other neighbourhoods. Attractions including Mirdif, Tilal Mall, the Sharjah Convention Center, the Sharjah Corniche, the Sharjah Mosque, and many more are conveniently adjacent to the project's address.