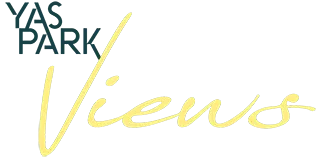 Yas Park View at Yas Island at Abu Dhabi - Aldar Sale
Yas Island , Abu Dhabi
Overview
Yas Park Views by Aldar Properties is happy to announce the availability of its newest range of 3, 4, and 5-bedroom villas on Yas Island in Abu Dhabi. Users are able to better their lives by adopting a spectacular lifestyle thanks to the remarkable living conditions provided by these unusual villas, which include private amenities and natural settings. The solutions provided here are available to everyone who wants to make a single adjustment that will profoundly impact their life. You will always have access to all of the facilities of your choice because there are so many high-end luxuries available. A few examples of the high-end amenities accessible include contemporary retail and shopping, eating venues, spas, gyms, entertainment centres, and office and commercial space. A wonderful gift to give your family and friends is a new, lavish home where they may admire its beauty and elegance. They are the epitome of elegance and sophistication, and just by glancing at them you will feel more at ease.
Features & Amenities
Yas Park Views is an everlasting and last destination for all those who want to live a life of luxury because of its extensive amenities and services that are all conveniently located in one location. Use this opportunity to make a small improvement to your life. Experience a way of life on a lush island paradise that offers many such advantages and enables you to completely enjoy your free time. You may participate in any sun-related activity just outside your door.
Master Plan
The main objective of Yas Park Views is to offer its residents individual stand-alone villas that are brimming with first-rate and upmarket amenities and services to enable them to live to lead fulfilling lifestyles. Along with providing the greatest aspects of communal living, such as the opportunity to profit from and make the most of the various amenities that are accessible to you in every area of your life.
A place where you can get everything you need, eliminating the need for you to take any extra steps to raise your quality of life. combining the highest degree of convenience and the most alluring commuting options in one location Thanks to the fantastic lifestyle, which offers all the facilities you could possibly need, your days will be interesting and unforgettable.
Location
Residents will have access to first-rate services and amenities in an easy-to-use environment at Yas Park Views, which is located on Yas Island in Abu Dhabi. This will allow residents to enjoy and improve their quality of life. The environment was beautifully designed, is suitably explorable, and provides its users with top-notch amenities.
A number of important thoroughfares and city gates are also connected. You may easily explore the region directly surrounding the spot in a matter of minutes, giving you the opportunity to have everything you need close at hand without wasting any time.