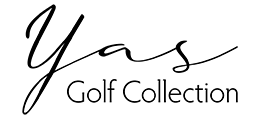 Yas Golf Collection Residences by Aldar - Yas Island Sale
Yas Island - Abu Dhabi | Starting Price : 1,234,000
Overview
Yas Golf Collection by Aldar Properties is a brand-new initiative that offers furnished studio, 1, and 2-bedroom apartments in Yas Island in Abu Dhabi starting at AED 1,761,000. These luxurious homes include modern styling and a two-pearl Estidama grade thanks to the work of the renowned architect. Yas's world's high-end way of living combines exquisite services with simple connectivity throughout the globe for home tasks.
Because of the beautiful scenery and natural aspect, the world of the mangroves is where life can experience the full potential of nature's integration. Users might easily become lost in the site's aesthetic appeal and cutting-edge technological developments, so you should visit and take a look around.
Features & Amenities
The Yas Golf Collection Apartments are made to deliver amenities that will unquestionably impress you at all costs as well as comfort and convenience for you. You can reside here and have easy access to Yas Island's attractions while living comfortably accessible. While living close to the best Yas Island Hotels, retail and F&B establishments, family-friendly community facilities, and many other attractions, residents may take advantage of the amenities-rich island lifestyle.
Master Plan
The master-plan development that gives all the advantages of residing on Yas Island and in a location compared to heaven makes life as easy and peaceful as possible. Looking at some of Yas Island's breathtaking sights, it is evident that this is the case. The major goal and idea of the project are to offer residents a luxury, fully equipped lifestyle with all kinds of amenities. You might think of the slogan "No compromise on the premium living" when making a reservation for a unit here. Its community center, which features raised gardens and seating areas, gives you more of what you want.
Location
Yas Island, Abu Dhabi is where this new construction is situated. You will individually own the deluxe life of the exclusive connectivity. The convenient access to Yas World, which includes Yas malls, Ferrari World, Yas hotels, Mangroves, and panoramic sea views, among other amenities, is a cutting-edge addition to living that has no compromises.
Living here gives you easy access to Yas attractions, Souq district sites, a world-class golf course, Yas beach, and more. It is simple to find all of your lifestyle necessities in close proximity, and thanks to Abu Dhabi's extensive network of major highways and roads, it also connects you to the rest of the globe.