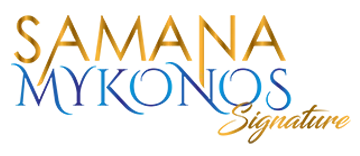 Samana Mykonos Signature in Arjan Dubailand Sale
Arjan Dubailand - Dubai
Overview
Samana Developers' newest project, Samana Mykonos Signature, features luxurious studios and 1, and 2-bedroom apartments. The elegant residences are built in a posh style of architecture and lifestyle that is fantastic for the tenants' comfort. Living areas that accommodate all forms of enjoyment, amusement, and amenities within the complex.
You will be able to take part in a voyage full of enjoyment and excitement thanks to the numerous opportunities for mingling and interaction. Along with wide sidewalks that are suitable for walking, green spaces with trees surrounding them, and many more amenities that will enhance your quality of life.
Features & Amenities
Samana Mykonos Signature provides you with amazing and unrivaled amenities that transport you to a world of the incredible living. where you can challenge yourself to improve so that you are ready to enjoy life to the fullest and with your loved ones. You will find here both top-notch advanced and fundamental amenities, as well as premium and easy travel to the city's core. Amazing lifestyle with expertly designed surroundings and first-rate views from the comfort of your own home.
Master Plan
Samana Mykonos Signature is a fantastic master plan that allows you to live an active, healthy lifestyle in a desirable area in Arjan. Where a variety of outstanding and incredible amenities are available to improve your living and provide you with the beauty of spaces, connectivity, joys, and fun.
All other sports, entertainment, and recreational parts of life are enhanced here, from the infinity pool to retail access, gymnasium to fitness centers, beautiful green parks to social spaces, etc. The location allows you to move into a paradise and is wonderful from the perspective of development, connectivity, services, and all other reasons. It has virtually everything.
Location
Samana Mykonos Signature offers you the convenience of a wonderful lifestyle in Arjan, Dubailand. The ideal setting for realizing all of your fantasies. It's a setting that encourages charm development and self-expression in Dubai's stunning environment. You may quickly and easily go to locations like JVC, Dubai Studio City, Downtown Dubai, and the Burj Khalifa from this area.
This beautiful location has its own access through numerous motorways and road networks, allowing for a hassle-free commute to any part of the city. This fantastic lifestyle center is close to numerous employment and commercial hubs, business districts and centers, retail, and other types of zones, allowing for a more connected way of life.