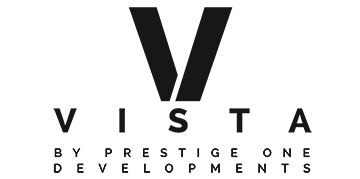 Vista Apartments at Dubai Sports City by Prestige One Sale
Dubai Sports City - Dubai
Overview
Prestige One Development introduced Vista in Dubai Sports City, an apartment development with studio, 1, 2, and 3-bedroom apartments. Regarding the residents of Dubai, the development offers a sizable selection of luxurious apartments that will help them establish a high level of life. Join this most recent development and its pleasant, green surroundings to start a new chapter in your life. It will keep you at ease and rejuvenated.
This complex, designed by renowned architectural consultants LACASA and with superb golf views, makes living in luxury conceivable. The building's façade honors the modern elegance that permeates both its luxurious interiors and exteriors. The neighborhood has every service and convenience that its inhabitants might need, preventing them from going anywhere else.
Features & Amenities
The Vista Apartments offers a vast array of luxurious amenities so that guests may spend their time with friends, family, and coworkers in an interesting and enjoyable way. A spectacular entrance and lobby area with special amenities welcomes you as soon as you arrive at the property. The façade has a pleasant rooftop infinity pool where homeowners may use top-notch golf field views.
Master Plan
Vista, a master-planned community by Prestige One Developments, has been carefully planned to support Dubai's affluent apartments. The goal was to offer the best services and amenities possible so that people could live very opulently. Additionally, the building has a variety of relaxing amenities, where guests may enjoy the rooftop infinity pool and the exclusive views of the golf course.
Location
There is a residential community called Vista at Dubai Sports City. The development's residents may benefit from easy access to a number of the city's prominent attractions. The ideal way of life has come, allowing for more pleasure and enjoyment, with easy connectivity and commuting. Discover the exceptional lifestyle that this area's many shopping malls, nightclubs, and other facilities deliver.