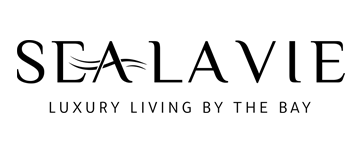 Sea La Vie Residences in Yas Bay, Abu Dhabi - Nine Yards Sale
Yas Bay, Abu Dhabi
Overview
The magnificent Sea La Vie at Yas Island by Nine Yards, a triangle tower with a stunning design, offers beachfront homes with 1 to 4 bedrooms apartments and 3 and 4-bedroom villas. Discover what it's like to be near the sea in a neighborhood along the bay where nature is genuinely respected. The unmatched connection and accessibility make it easy to explore beaches, sand walks, mangroves, and a natural paradise of delights.
Yas Island is well known for having breathtaking ocean vistas. This was developed to meet various needs and desires, including audacious and aspirational ones. While learning about this fascinating aquatic way of life, take in the grandeur of nature. a perfect location that makes everything accessible.
Yas Island's distinctive and lovable waterfront location lets you immerse yourself in nature's sensory delights and the surrounding vegetation's beauty. The most fulfilling community is created to fit current demands. enabling you to go out on a pleasant and entertaining adventure. An environmentally and family-friendly community that promotes leading a healthy lifestyle in this paradise.
Features & Amenities
The amenities and services of Sea La Vie are outstanding. With these excellent services intended to enhance your lifestyle, you might have spectacular days in the days to come. You may immerse yourself in the sensory delights of nature and the beauty of the surrounding vegetation at this distinctive and attractive waterfront location on Yas Island. the most enriching neighborhood that is built to accommodate modern requirements. enabling you to go out on a voyage of enjoyment and fun. a community that respects families and the environment and fosters healthy living.
In order to reserve your ideal house, choose the right financing option from those offered above. To obtain your ideal property on this island, just follow these simple and hassle-free steps.
Master Plan
The Sea La Vie master plan was developed by Nine Yards Real Estate Development in the middle of Yas Island, Abu Dhabi. It affords incredible panoramas of the sea and cityscapes from each unit, making it one of the most exquisite and expressive constructions. Learn about the way of life that has developed here in the context of the local environment and natural features. The serene environment is quite attractive and endearing.
These homes have distinct personalities, yet they are also surrounded by luxury facilities and comfort. There are locations and attractions at this tourist destination. So come and live like you're on vacation on the most private island in the city.
Location
Sea La Vie is being developed on Yas Island in Abu Dhabi. Due to its close proximity to the seaside, each apartment can make the most of its views of the water and the ocean. Nearby this breathtaking site is several renowned retail malls, eateries, resorts, and hotels. Live in this beautiful island's blessings and experience the happiness you'll never forget.
Now that everything is within easy reach and the island is close by, the standard of living has reached new heights of comfort. To easily reach the mainland, there are a number of waterways and bridges that may be utilized.