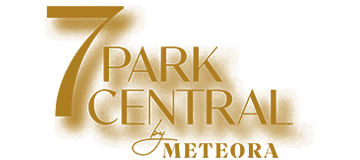 7 Park Central by Meteora at Jumeirah Village Circle - Dubai Sale
Jumeirah Village Circle - Dubai
Overview
Welcome to Meteora Developers 7 Park Central in Dubai Jumeirah Village Circle (JVC), which offers superbly constructed, luxurious one-bedroom flats. These well-constructed homes are a modern statement of luxury in the JVC, which is an absolutely stunning location. The greatest of both worlds will be just outside your door, protecting your modern existence. This is important because it serves as a city residential magnet and a business and commercial industry.
Therefore, living in neutral-colored homes with modern amenities and technology is pleasant and acceptable. A stylish, modern structure with a stunning exterior rich in textures and colors. All guests may purchase their ideal luxury house while living a perfect and modern lifestyle. This skyscraper's spectacular architecture and modern conveniences provide an active way of life.
Features & Amenities
At 7 Park Central, you are free to reside in a world of fundamental comforts. It is a nexus where the finest of the best in all sectors of life gather together, inspiring you to be your truest self in whatever you do. With everything available for a well-rounded and increasing lifestyle, you can develop and take care of yourself.
Since you are aware of Meteora's singularity in all of its growth, it comes with professional development. The Burj Khalifa, Downtown Dubai, Skylines, and other right next Infrastructure are all seen in the most extraordinary and stunning ways. Make a reservation and experience this place's distinctiveness for yourself.
Master Plan
As is tradition, 7 Park Central in JVC, Dubai, is a Meteora Developers master plan belongings that offer top-notch modern and opulent living. As you are aware, living in the Jumeirah Village Circle community has a number of distinctive and cutting-edge advantages. Excellent residential areas as well as the most prestigious business and important locations may be found within.
Experience the benefits of an active, healthy life while residing in the center of this spectacular development. You can easily go to the main locations thanks to the site's numerous connecting points and essential linkages. These are all within walking distance of one another. Come discover the creative side of the world at the center of this amazing development. Thousands of first-rate facilities and services are at your disposal.
Location
In Jumeirah Village Circle (JVC) in Dubai, you can find 7 Park Central. The greatest parts of professional life and private residential solitude are combined in this charming community. The best of their lifestyle is available to you and your loved ones in these gorgeous and amazing belongings.
A vast variety of amenities and attractions are available to visitors. This encompasses a wide range of contemporary conveniences and services, in addition to the comfort and convenience offered by, among numerous other public places, retail spaces, dining facilities, restaurants, and shopping malls. This building provides practically everything you could possibly need, in general.