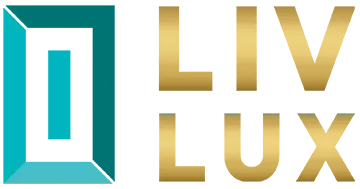 Liv Lux at Dubai Marina - LIV Sale
Dubai Marina , Dubai, UAE
Overview
LIV LUX is a premium residential facade in Dubai Marina that rises 47 stories high in the sky and offers a selection of apartments with 1 to 4 bedrooms and also penthouses. Experience the sophisticated elegance and famous views of the Cityscape, Palm Jumeirah from open balconies while you indulge in some of life's best pleasures.
Spectacular views of the surrounding area, which includes cityscapes, the sea, water features, parks, and lush vegetation, are provided via full-height windows and roomy open-air balconies. Your balconies provide the most amazing views of the Arabian Gulf, and your residences are furnished with some absolutely exquisite fixtures and equipment.
The project offers super lux signature class houses, duplexes, and luxury class flats with upscale equipment and fittings. Discover more about its stunning distinctive line of designs, which takes luxury to a new level with a specially designed high ceiling and spotless lighting.
Features & Amenities
Utilize the fantastic amenities provided in a range of life's domains to experience a fresh and exciting way of living at LIV LUX. Therefore, stop by to benefit from the many conveniences that are offered to you here.
Residents may explore over 27,000 square feet of amenities that exceed all expectations thanks to the development's distinctive design and complete level of amenities. Private golf courses, eating spaces with a barbecue, outdoor gardens, and many more amenities are included in the unparalleled collection.
Master Plan
By offering only the greatest amenities and services, LIV LUX's master plan seeks to create a lifestyle that is on par with the best in the world. The perfectly reinvented construction makes the most of the many angles to appreciate just the best.
While the most opulent and well-designed amenities provide a vast array of delight directly to this place, join this incredible class to take advantage of the stunning waterfront views, a variety of activities, private yoga rooms, or an escape to the on-site spa with sauna and steam rooms.
Location
The LIV LUX is perfectly located in Dubai Marina and has evolved into one of the most well-known and sought-after locations worldwide. In terms of the amount of greenery and the number of water amenities, recreational promenade places, and many other things, this provides the best of both worlds. Living in an area with key amenities and destinations, such as waterfront eateries, cafés, shopping centres, shops, and recreational spaces, is an amazing experience. Take hold of this wonderful way of life, where you may quickly and easily access a world of pleasure, and enjoy it all.