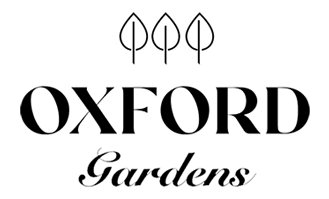 Oxford Gardens at Arjan by Iman Developers - Dubai Sale
Arjan - Dhabi
Overview
Oxford Gardens is the latest development by Iman Developers which is a collection of studios, 1, 2, and 4-bedroom apartments in Arjan, Dubailand. The residents of this renowned and iconic 10-storey building can experience the true pleasure of living surrounded by nature's offerings while also enjoying contemporary luxuries. Many of these things are setting the standard for a more beautiful existence complete with elite appearance and designs. These houses are incredibly distinctive and feature unmatched architecture that provides surprising beauty.
The appeal of having upscale residences surrounded by lush greenery and public areas that are covered with natural features, however, is a cutting-edge advantage for their residents. The amazing natural wonders, recreational activities, rooftop world of amenities with an infinity pool, and spacious open area laced with lush foliage are all excellent for the residents to have a truly wonderful life.
Features & Amenities
Oxford Gardens by Iman Developers in Arjan, Dubailand is a classic architecture with futuristic features and services integrated into it. The lifestyle available to residents is one that is surrounded by all the amenities they could possibly require.
Master Plan
Oxford Gardens is a master plan development by Iman Developers in Arjan, Dubailand is created to provide its residents with a remarkable living experience in the center of Arjan Dubai. This residential masterpiece offers a tranquil living setting surrounded by nature as well as access to first-rate contemporary facilities and services. Living at Oxford Gardens means taking advantage of a way of life that seamlessly combines the peace of nature with the comforts of modern society.
Location
Oxford Gardens by Iman Developers in Arjan, Dubailand, is a highly desirable, upscale neighborhood where people can live luxuriously. This highly connected area is renowned for its excellent residences, business establishments, and superb connectivity to the city's key locations.
You may quickly learn about the extensive beauty and complexity of the city's main developments and infrastructure thanks to its many routes and roadways. Shopping malls, places of business, places of amusement, and other conveniences are all right outside your door in this premier location. You won't have to question the outstanding perks and access that this location provides.