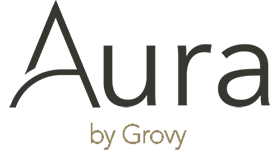 Aura By Grovy At JVC Sale
JVC
Overview
Aura by Grovy Real Estate Development is a recent development at Jumeirah Village Circle in Dubai that provides residents with a variety of magnificent apartments studded with priceless amenities. Those who choose to live their life to the fullest and in the highest luxury have the opportunity to begin their adventure here while utilising the most opulent living options.
The ideal location for visitors to take use of a range of benefits and amenities connected to well-being and fitness, leisure and entertainment, and sports and recreation. The rehabilitation of the infrastructure, which comprises a number of elements required to give you the opportunity for a life free from stress, will enable you to live a healthy lifestyle.
Take advantage of the chance to start your life. The development's ability to meet all of your preferences and needs is among its wonderful features. You can live a simple and healthy life with all of your resources and the accessibility that provides services to you in a matter of minutes. You can live a happy and peaceful life because of the lifestyle, which enables you to have access to everything you need.
Features & Amenities
Grovy Aura is brimming with first-rate amenities and services that make it possible for residents to enjoy stress-free lives there. The availability of rich delights for shopping, dining, and recreation in the neighbourhood advantages the residents even more. All apartments come equipped with smart home technology, allowing you to control your lights and drapes from your smartphone and making your house completely linked.
Master Plan
When you choose to call the exquisite Aura by Grovy home, you will be lavished with first-rate conveniences and a wealth of amenities. Luxury apartments offer the pinnacle of priceless luxury. granting individuals access to a range of services, destinations, and other exciting activities so they can live sustainably while still having fun.
However, the site is quite useful because it places you close to important establishments like hospitals, schools, and many other stores that customers need. for both investors and end users, it is a great solution with great development potential.
Location
Aura's location in the center of JVC in Dubai makes life easier for its occupants by placing them close to a number of convenient locations, such as airports, shopping centers, and supermarkets, among others, where people may receive the goods and services needed to live a happy existence.
Thanks to the position, which is unmatched anywhere else, you have access to a wide range of amenities. having additional distinctive characteristics that allow access to a range of facilities, amenities, and services, including a school and a hotel service.