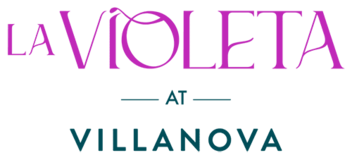 La Violeta at Villanova Townhouses Sale
Villanova, Dubai | Starting Price : AED 1.76 M
Overview
Introducing La Violeta, the opulent collection of 3- and 4-bedroom townhouses in Villanova, a neighborhood created by Dubai Properties and furnished with cutting-edge amenities and a cutting-edge way of life. Begin a new chapter in your life by becoming a member of this opulent development that is made to provide you with a convenient and pleasant lifestyle.
Due to its strategic prime location, the development is close to well-traveled road networks, enabling people to live close to well-known landmarks, important business centers, and leisure places. Additionally, the close proximity to the main roads will make it easier for you to navigate the remainder of the city.
The homes in this lovely neighborhood have a suburban charm and provide you with residences that are the height of luxury. This development clearly seems to be meeting the increased demand for modern homes that are not only family-friendly but also provide the ideal level of protection and seclusion.
Features & Amenities
Townhomes in La Violeta are outfitted with some of the best amenities and provide residents with a tranquil living unlike anywhere else. The property offers homeowners access to numerous green spaces for relaxation and family fun and delivers a great living space created within the goodness of nature.
The entire neighborhood has been planned to provide access to pedestrian-friendly neighborhoods that are connected by lush parks and gardens. The community may offer a variety of leisure design amenities to its residents. The list of potential features is provided below.
Master Plan
La Violeta at Villanova is a part of a gated community that provides you with a variety of city conveniences and amenities that improve your quality of life. Join the leisure design community today to experience a lifestyle filled with entertainment options at your disposal and a wealth of attractions. Since the community is close to important, well-known road networks, you can navigate to the rest of the city quickly and easily without encountering any significant difficulties.
Location
La Violeta at Villanova is the newest residential development in Dubai's Villanova neighborhood, providing residents with easy access to the rest of the city. Residents will never have any trouble getting about the neighborhood because of the proximity of the metro and the relatively easy accessibility of public transit.
Additionally, the property offers easy access to the neighboring Sheikh Zayed bin Hamdan Al Nahyan Road, so you can visit the well-known areas in a matter of minutes. Residents will also have convenient access to the city's attractions, economic districts, leisure centers, and other notable sites.