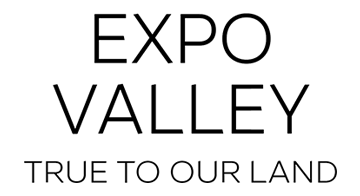 Expo Valley Villas & Townhouses at Expo City Dubai Sale
Expo City Dubai
Overview
Expo Valley is the latest development by Devmark Group at Expo City Dubai development, which offers a variety of 3 to 5-bedroom villas, duets, and townhouses. Enjoy a picture-perfect setting with undulating views of a natural reserve, a lake, and wadis, as well as a distinctive topography that lowers the temperature & Live the good life here. A wonderful neighborhood at Expo City offers a way of life where you can live for nothing, want to spend more money, and get lost in the allure of your amazing homes scattered across the natural scenery.<\p>
Residents enjoy new levels of entertainment and healing because of their environmentally friendly designs and natural settings. Living right in the swaying path of nature, amidst a variety of lush green spaces, flora, and reserved regions of nature's reserve.<\p>
Features & Amenities
Expo Valley by Devmark Group at Expo Dubai Group gives you access to all types of facilities. Expo Valley has a unique appeal and offers the best amenities imaginable. There are many pavilions for diverse topics, including health, entertainment, and pleasure.
Master Plan
Expo Valley is one of the largest communities and is a master plan developed by the Expo Dubai Group. Expo City Dubai is a truly fantastic place in the city with a unique appeal full of varied green spaces, social areas, and fun spots. Dedicated trails, gathering spots, luxuriant vegetation, wildlife, lakes, wadis, nature reserves, soothing water features, and more.
The characteristics in this country of genuinely organic ingredients make your life incredibly convenient and intriguing, and you can enjoy a brand-new surprise every day. Come and experience a new level of luxury with a self-sufficient nature reserve and three times as much vegetation.
Location
Expo Valley is located at Expo City Dubai and provides quick access to everywhere. Its historically significant location provides sweeping access to public transportation, aerial roadways, and metro stations. It is recognizable and easily accessible from the city's most developed areas, connecting you to a variety of commercial and business hubs and making it simple for users to make investments.
The area offers numerous designated places for nearly everything and many prime spots for connectivity, including Dubai Marina, Palm Jumeirah, Jebel Ali Port, Burj Al Arab, and many others. With its excellent accessibility throughout the major city areas, the prominent location becomes even more prestigious.