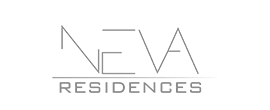 Neva Residences by Tiger at JVC Sale
Jumeirah village Circle - Dubai
Overview
Neva Residences is a new development by Tiger Group at JVC, a 17-story residential building in Dubai with a variety of studio, 1, and 2-bedroom apartments, located in the city. For people searching for a comfortable and opulent environment to pursue a typical lifestyle with their families and children, the off-plan development offers furnished apartment levels, offices, and retail spaces.
This upscale building is located in the renowned JVC neighborhood of Dubai, giving residents easy access to both the city's necessities and desirable areas. The best-rated Jumeirah Village Circle is renowned for its family-friendly dining, shopping, and entertainment options. Families are the focus of the modern, distinctive neighborhood, making it a great place for everyone to enjoy the upscale lifestyle.
Features & Amenities
Tiger Neva Residences enriches the quality of its residents' life in every beautiful way by offering exceptional amenities and real customer care, giving them more occasions to grin and laugh. Discover the expansive vision of joy and delights nested to provide solace and relaxation.
Master Plan
The goal of the Neva Residences master plan is to give individuals a fantastic location to live that includes all the amenities and modern conveniences they could possibly need. The development will now provide residents with access to the upscale JVC neighborhood lifestyle thanks to Tiger Group's most recent addition.
Additionally, residents will be able to enjoy the best of everything and will be able to live happily and joyfully with their families and loved ones.
Location
Neva Residences, the newest construction at Jumeirah Village Circle (JVC), Dubai, draws a lot of attention thanks to its excellent convenience. Whereas the popular neighborhood in the city provides inhabitants with better access to a number of key landmarks scattered throughout the metropolitan area. Numerous prestigious institutions, eateries, and metro stations are close to the project's address, among other things.