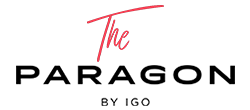 The Paragon Apartment By IGO Sale
Business Bay
Overview
The Paragon by IGO is a perfect place to reside in with well-designed studios, and 1, 2 & 3-bedroom apartments in Business Bay.
Each residence offers undisturbed views of the Dubai Canal or breathtaking views of the park below and is ultra-modern with superb aesthetics. Whether you want to work, exercise, or socialize, this facility offers it all. Meetings can be placed in the co-working space, or you can relax in the indoor cinema, work out in the state-of-the-art gym, or play a match of squash on the full-sized squash court.
The Paragon's lifestyle, which combines urban living with work and recreation, is unmatched by many other homes. The Paragon by IGO combines elegant city style with all the advantages of a cutting-edge residential neighborhood and is ideally situated close to downtown and Dubai's key business centers. These apartments are made for customers with an eye toward the future who won't accept anything less than unmatched perfection. They provide a high-end way of living with more amenities than you can think of.
Features & Amenities
The Paragon's community is at its heart, and this is reflected in the range of unique and cutting-edge amenities it provides. The pinnacle of modern outdoor living is offered by a chic outdoor deck, two dazzling pools, and sun loungers. The building's co-working space and cafe are available to residents who work from home, while those who want to unwind can see a movie in the indoor theatre.
This neighborhood has everything you could possibly need if fitness is your thing, including a state-of-the-art gym, yoga deck, golf simulator, and squash court with an amphitheater-style spectator area. Finally, pets may benefit from an on-site pet grooming salon created just for them, proving that elegance and sophistication aren't just for people in Adult Pool.
Master Plan
Business Bay is a business district with skyscrapers housing businesses and cutting-edge co-working spaces. It is also near the Dubai International Financial Center, Dubai Healthcare City, and the Dubai World Trade Center, making it a thoroughly interconnected working hub in the city.
Business Bay offers a vibrant social scene in addition to business and city living. These renowned eateries are close to cozy cafes, chic pubs, state-of-the-art fitness centers, and lovely spas.
Location
You are always in the center of the fun because the Burj Khalifa is nearby. This neighborhood, which is close to Downtown Dubai, has everything a person could desire, including a contemporary residential area with 24/7 entertainment, a variety of 5-star hotels, the best restaurants with celebrity chefs, and incredible shopping, and it's all conveniently situated in your neighborhood.
This prominent location offers quick access to the Business Bay Metro station and Sheikh Zayed Road and is only 15 minutes from the international airport. The strategic location of The Paragon is suitable for your new home.