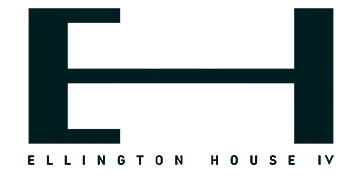 Ellington House 4 at Dubai Hills Estate Sale
Dubai Hills Estates - Dubai
Overview
Ellington House 4 is a brand-new residential development at Dubai Hills Estate that features studio to three-bedroom flats, duplexes, and four-bedroom penthouses. Enjoy life with your loved ones in the peaceful, comfortable surroundings of the mid-rise, 09-story towers, where quiet and comfort will become a way of life for you. Relax at the infinity edge pool with a view of the Dubai Hills Golf Course.
Expose yourself and those who are truly important to you to a life that is admired by others, as the developer offers best-in-class aesthetics, designs, and quality to the project. Discover the class, where beauty and design are combined with comfort, sophistication, and tranquility to provide a really enhanced experience.
Features & Amenities
Living in the Ellington House IV universe is a spectacular pleasure in and of itself, providing countless opportunities for entertainment and enjoyment thanks to its first-rate amenities. The pearl of the development is the exclusive infinity edge pool, which provides a lovely and peaceful sanctuary for homeowners to enjoy and unwind while taking advantage of the turquoise water areas, sun loungers, and deck areas at service.
Master Plan
A master plan development by Ellington, Ellington House IV has its own character and adds fresh flavors to the way of life in the neighborhood at Dubai Hills Estate. Discover and experience for yourself the most stunning development where these unique residences represent the pinnacle of luxury and excellent architecture. satisfying all of your needs and desires for a real and elegant life.
Enjoy on your own the many amenities that are close by, such as sports, entertainment, health, and leisure facilities. Your location is also close to many other fascinating and adventurous locations. A custom-designed infinity edge swimming pool with places for relaxing on sun loungers is included in the development.
Location
Ellington House IV is tucked away at Dubai Hills Estate, a realm of beauty all its own that allows you to uncover and lose yourself in the beautiful panoramas and sights nearby. Residents won't need to leave the neighborhood to find necessities because it is so well-equipped with amenities.
Nearly everything you need for daily living will be at your doorstep. Also, a number of other amazing locations, like hospitals, schools, retail stores, dining establishments, and supermarkets, are located at a short distance from your home.