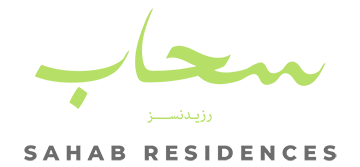 Sahab Residences at Maryam Island - Sharjah Sale
Maryam Island - Sharjah
Overview
Eagle Hills has launched Sahab Residences in Maryam Island in Sharjah, offering 1, 2, and 3-bedroom apartments. Located in the most ideal neighborhood, it is filled with first-rate amenities, an abundance of services, and fantastic places to spend quality time with your loved ones. an opulent neighborhood with a waterfront lifestyle where you may play and engage in a number of aquatic sports.
Maryam Island offers its residents a unique way of life as one of the top places for leisure and recreation. A wonderful development in the area that offers entertainment hubs, waterfront living, retail space, stores, and other amusement options.
Features & Amenities
The lifestyle is advanced with an easy drive because it is close to the commercial district, retail, leisure space, luxurious hotels, renowned educational institutions, hospitals, etc. Within these few units at this development, live a pleasant and attractive life. Take advantage of the easy payment options to reserve your residence in this prosperous and happy nation.
Master Plan
Sahab Residences is a master-planned community in Sharjah that gives its residents a luxurious lifestyle with incorporated services and amenities. The area is ideal in its accessibility and is close to numerous important landmarks and urban centers. providing easy access to key locations, landmarks, and connectivity around the city.
With your loved ones, discover a brand-new level of enjoyment, leisure, and joy in this paradise of joys. where you can play, have fun, and enjoy a huge variety of activities. The community has an outstanding lifestyle and provides a wide range of amenities, all in a lush, green setting. Users of the development can enjoy an upscale lifestyle.
Location
Sahab Residences is located on Maryam Island in Sharjah, one of the most upscale lifestyle neighborhoods in the city. Near a number of key locations, including commercial districts, tourist attractions, shopping malls, restaurants, and more. The business, luxury, lifestyle, and first-rate convenience advantages are concentrated in this spectacular location.
The resident will enjoy unparalleled natural delight. within the wonderful open space and surrounding lush greenery for recreation. Numerous water features and activities, being adjacent to the beach, a pool, and special amenities allow for a more social lifestyle.